Pioneering Sur-Sanjeevan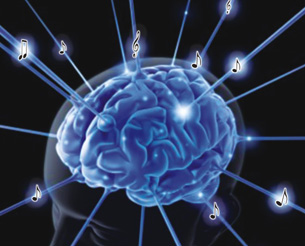 Considering different properties of Indian Classical Music, different principles from Ayurveda (an ancient Indian medical science) Pt. Shashank Katti, associated with a group of doctors, developed a new music therapy methodology called Sur-Sanjeevan.
Firstly the attention is drawn towards the relaxation factor. It is understood that music is relaxing but it should be realised that any music couldn't be relaxing to everybody. It is totally subjective that which music is relaxing for a particular person. It can be very easily accepted that the music, which is liked by a person, can only relax him or her.
A music liked by a person can be relaxing but not always curing as only particular music which affects the body in a particular way can help the body in curing procedure. It is like taking a medical dose to cure yourself even if you do not like it.
Sur-Sanjeevan Music Therapy comprises of 4 major aspects:
Modern Medical Inventions
Traditions and Applications of Indian Classical Music
Mood Elevation Theory
Fundamental Principles from Ayurveda