International Foundation Diploma (after 10th)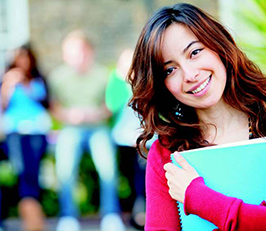 One-year International Foundation Diploma is a great International career option after 10th in India which is aimed to prepare students for degree level study by providing an overview to the world of global opportunities in business and its related services which provides students an International platform to improve their linguistic and academic skills. Successful completion of this course gives you access to courses such as business, marketing, hospitality and tourism management. The students from IGCSE, ICSC, CBSC and SSC or any other equivalent board who recently appeared grade 10th Grade exams are eligible to apply for this International Foundation Diploma Program at MET IIS – Mumbai, India. It is a pre-university qualification which is designed to provide an entry route to globally recognized graduation courses in foreign universities of UK, Canada, USA, Australia and International University courses or progression onto the NCC Education Level 4 Diplomas in Computing, Business and Business IT through MET.
MET IIS also has a team of career guidance experts who will brief you about the international career options and various other opportunities after pursuing IFD Program.


Why should you do International Foundation Diploma?

It is one year pre-university International qualification which provides entry to 70 Universities in the UK and overseas including Canada, USA and Australia.
It helps in saving one year of education, after successfully completing 10th standard qualification from any board. By registering for L3 International Foundation Diploma or Level 3 of NCC Education, students can get direct entry to graduation courses, (not required to do 11th and 12th standard).
Students can get direct entry to graduation courses in Business, IT, Engineering and Health Services. A pathway to NCC Education's Level 4 Diploma qualifications and for greater employment opportunities.


Admission Criterion
Successfully completed 10th standard from any board or equivalent to secondary education.
Passed 'O' level from IGCSE Board


Accreditation Status
NCC Education is regulated by Ofqual (Office of Qualifications and Examinations Regulation) to award the Level 3 Diploma. Ofqual Qualification reference number 600/6407/9.


Educational Progression
L3IFD prepares the students for the following specializations to study in UK, Canada and other countries:
L3IFD Business Stream
L3IFD Computing Stream
L3IFD Higher Finance Stream
L3IFD Engineering Stream
L3IFD Chemical Engineering Stream
L3IFD Health Sciences Stream
Candidates must pass all core units & two elective units to be awarded the Level 3 International Foundation Diploma for Higher Education Studies certificate.
Progression after L3IFD
After successfully completing L3IFD through MET, a student is eligible to get Admission in MET Mumbai for Level 4 Diploma (graduation courses) offered by universities from the UK.

Guaranteed Entry
Universities that guarantee NCC Education students a place on their chosen course after successful completion of NCC Education qualifications. NCC Education is very proud to hold guaranteed entry agreements with:



York University Canada
Bangor University
Birmingham City University
Carroll University, CQU University




Limerick Institute of Technology
Liverpool Hope University
National College of Ireland
The University of Derby
Subjects Offered in Level 3 International Foundation Diploma:

Core Unit
(Compulsory to all specializations)
Specialization Subjects
(Select any one specialization)

Developing English Language Skills
Advance English Language
English for Academic Purpose
Study and Communication Skills
Culture Studies
Foundation Mathematics





L3IFD Business Stream




Six Core units
Introduction to Business
Introduction to Accounting and Economics

L3IFD Computing Stream




Six Core units
Introduction to Computer Science
Introduction to Programming

L3IFD Higher Finance Stream




Six Core units
Further Mathematics
Introduction to Accounting and Economics

L3IFD Engineering Stream




Six Core units
Further Mathematics
Physics

L3IFD Chemical Engineering Stream




Six Core units
Further Mathematics
Chemistry

L3IFD Health Sciences Stream




Six Core units
Biology
Chemistry
IFD Graduate Destinations Map