Director's Message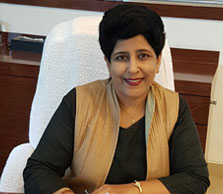 "We cannot always build the future for our youth,
but we can build our youth for the future".
The MET Institute of International Studies, believes that education is all about the students' quest for knowledge and experiences which will enrich personal development and academic achievement. This institute provides an opportunity and platform to explore affordable global educational opportunities in some of the best universities on the planet earth.
Today's global dynamics require that students secure international exposure and broaden their vision. Such exposure and experience leads to better coping skills in future careers. MET IIS offers world class interdisciplinary education that seamlessly connects a technology based global education and exposure.
MET IIS combines the advantages of global and contemporary education with futuristic learning at affordable cost, living up to the Global Indian image. The ethos is punctuated by renowned faculty, computer labs, library, food court and recreational facilities, freedom for creative pursuits and recognition of genius….
MET IIS has a wi-fi campus with state-of-the-art air conditioned classrooms and e-enabled library. The positive and vibrant environment of MET campus motivates the students to push the limits of their minds. MET believes that there is no contradiction between learning and fun, joy and pursuit of excellence, the global and local, and between respecting tradition and embracing change.
As we step into this new normal after the global Covid19 experience, filled with hope and dreams of scaling new heights, I call upon all the students to be responsible and take the ownership of self- actions.
Dr. Seema Tatwawadi
Director
MET Institute of International Studies