Diploma in Public Relations Management (DPRM)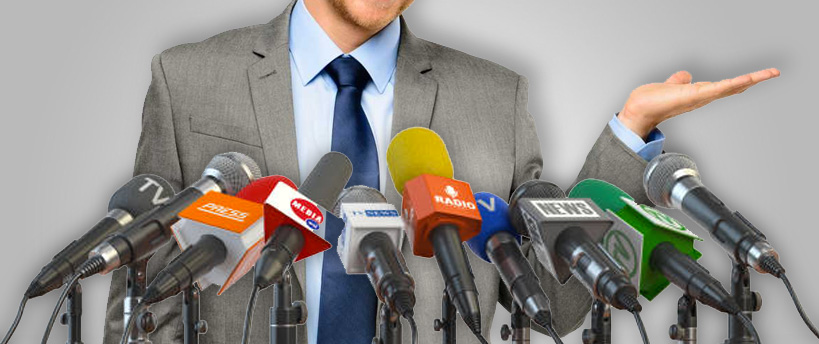 The media business world of today is extremely dynamic and competitive. Brands are on a constant strive to ensure that they maintain an edge that makes them stand out from the crowd, more appealing to both the masses (the consumers) and the media. Public Relations (PR) is basically sharing information from organization to organization or organization to masses within or outside. PR is a medium that has massive contribution in a brand achieving its full potential. For this very reason there is tremendous career scope for an aspiring PR professionals.
Programme Overview
The Diploma in Public Relations Management is an exhaustive industry-friendly full time programme of 11 month in duration - including classroom training and practical work across three modules of three to four months each. The programme attempts to go beyond the theoretical framework by providing them hands-on training on the PR tools and techniques to aspirants who want to pursue a career in Public Relations.
Module Highlights
Business & Function driven pedagogy
Media Convergence Approach (IMC)
Lectures, Classroom discussions & Role Pays
Understanding PR Photoshoots
Exposure to Google Certification & Email Marketing
Live Projects & Portfolios
Online Campaigns & Experiential Learning
Functional Visits, Assignments, Case studies, Presentations & Evaluation
Sharpening Process
An insightful induction programme is held prior to the course commencement
Module I:

Foundation module sets a base of the media fraternity and Public Relations as an integral medium of the communication industry.

Module II:

This module allows the students to gain a perspective of the functional aspects of their chosen vertical.

Module III:

The extensive focus is on implementation based learning. This module concludes with a two month internship, where they are able to understand the uncertainties and business pressure, learn the actual tricks of the trade and implement their classroom learnings to real situations.

Career Services:

On successful completion of academic and internship evaluations, the Placement Cell assists students getting access to the best of career opportunities.
Syllabus
Diploma in Public Relations Management - Module I

Module 1 - DPRM:

Business of Public Relations (P & PR of PR)
Content Analysis - (Film, TV , News, Advertisements & PR Campaigns)
Ideation, Content Creation & Story Telling
Feature Writing
Media Markets & Consumers
Contemporary Management
Business Communication & Presentation Techniques
Visual Communication
Integrated Marketing Communications

Practical Sessions:

Understanding Camera & Studio Sensitization
Editing Sense
Sound Recording

Diploma in Public Relations Management - Module II

Module 2 - DPRM:

Print & Broadcast Media
Brand Management
Consumer Behaviour
Media Planning & Buying
PR Agency Management
Media Vehicles in Public Relations
Corporate Social Responsibility
New Age PR (Digital PR)
Talent Management (Celebrity Management)

Short Modules

Media Laws & IPR
Understanding Blogging
PR Measurements & ROI
Corporate Communications
Customer Relationship Management

Diploma in Public Relations Management - Module III

Module 3 - DPRM:

Event Management
PR in the Globalised World
Crisis Communication & Disaster Management
Enterpreneurship Skills
Portfolio Presentation
Genres in Public Relations
Sports & Entertainment PR
Fashion, Lifestyle & Hospitality PR
Public Affairs
Financial PR
Education PR
Public Sector PR