Director Speak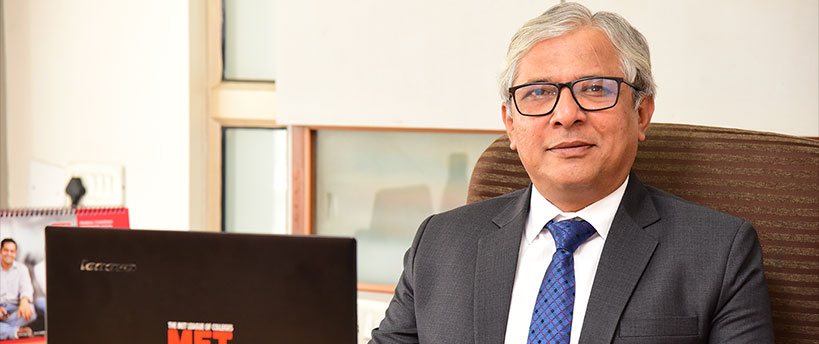 "Let's grab the future, because the present is already past;
make the best of what we have now, and prepare for the better."
A vibrant country needs an equally vibrant media. India, the largest democracy in the world, does make the largest number of films every year, has more than 800 television channels, and is also one of the top producers of web series. With this kind of growth, the media sector requires trained media professionals who can produce and manage media content.
To cater to this tremendous growth, media education requires an approach which is more practical oriented than just theory-based. Though conceptual and theoretical understanding is extremely important, media cannot be learnt only from books. To make a great career in any sector within media, you must be adept in producing content, practicing what you learn in the classroom.
This is where MET Institute of Mass Media takes giant strides ahead, giving an entirely different perspective to media teaching and learning. MET Institute of Mass Media offers a solid 360 degrees, hands-on approach with intense classroom sessions, exhaustive practical exercises and live projects.
With the media universe in India undergoing a fast paced, technology-led evolution, MET IMM students are always ready for the media of the future. The post graduate programmes in Entertainment, Advertising, Digital Marketing, Journalism and Public Relations at MET Institute of Mass Media are structured to impart to you with the skills as well as the knowledge. MET lays a solid foundation on which you can build a rewarding and a satisfying media career in the industry.
Welcome to the MET Institute of Mass Media for a bright and rewarding future.
Dr. Mangesh Karandikar
Director
MET Institute of Mass Media