MET AND ICE COLLABORATION
Mumbai Educational Trust and Institute of Creative Excellence (Founded by Balaji Telefilms), the two industry giants have now decided to join hands thus creating strong synergies that will bring in a broader and stronger learning exposure to aspirants in the field of Media and Entertainment.
With a total joint training experience close to two decades in the field of Media and Entertainment and after having carved out thousands of successful careers in the Industry, MET- ICE now take the next big step together by creating two new career opportunities, one in the field of Film Making and the other in Celebrity Management.
These Diploma programs for under graduates are perfect blend of the application based theoretical and practical training along with an exposure to a live environment will give a student everything he needs to make it BIG in the industry. The synergy of the two will also create a broader pool of industry connects which in turn would help students get a much higher scope of employment opportunities.
"Alone We Do So Little, Together We Do So Much" ~ Helen Keller
INSTITUTE OF CREATIVE EXCELLENCE
Today proliferation of media and entertainment around us opens up innumerable opportunities to showcase your talent from the silver screen to television and now with the advent of the mobile screen, content creation has gained utmost momentum. And never more than ever before, the industry is ready to embrace your talent and creativity
Founded By Balaji Telefilms
At Balaji Telefilms we understand the skill set requirements of the media and entertainment industry. We understand that an actor needs more than just a few acting tips, that sound engineers need more of hands on training, that editors need a thorough understanding of screenplay and producers need to comprehend the Director's perspective. It has increasingly become mandatory to have a 360o approach about every aspect of the industry in order to excel in this competitive scenario
We understand how difficult it is to find all this is one place. Hence we were inspired to set up ICE in 2010.
ICE not only aims to train and hone talent, but also to bridge the considerable gap for professionals that exists within the industry, by providing world class quality training. At ICE, special emphasis has been laid upon the course curriculum that has been designed by the Industry experts having more than a decade's experience in their respective fields, thereby making it more impactful and practical. Students also have the flexibility of learning as per their convenience as the course is available in 2 modes: Full time and Part time.
All major specializations like Acting, Cinematography, Direction, Editing, Production, Script Writing, and Sound are covered as a part of the curriculum.
New Age Training
Institute of Creative Excellence, provides world class quality education to the aspirants for entire M&E industry, covering all major specializations like Acting, Cinematography, Direction, Editing, Production, Scriptwriting, Sound, Animation & VFX, Dance, Ad Film Making, Digital Photography and Modeling.
At ICE, our power-packed program curriculum is a result of intensive research done by Industry professionals. Trainers at ICE not only bring on table rich hands-on experience in this Industry but also have a wealth of training experience in their respective fields.
We incorporate the latest training methodology of blended learning which incorporates elements of Instructor Lead Training (ILT), Computer Based Training (CBT) and Web Based Training (WBT).
ICE Curriculum ensures that student gets regular opportunities to interface with renowned industry professionals. Our students get an opportunity to get exposed to the live environment in famous Balaji studios during their curriculum.
ADVANTAGE ICE
At ICE we have developed our training methods after meticulous research and studies of existing teaching processes and a deep understanding of the industry requirements. These findings have been incorporated in the teaching methods, thus offering a newer, more innovative and comprehensive curriculum.
Live Environment
ICE is housed in a Campus that also has 13 Studios of Balaji Telefilms, thereby exposing students to a live environment on a regular basis throughout the duration of the course. Students will also get an opportunity to observe professionals from the field of Film and Television Business
Power Packed Courses
The ICE curriculum has been designed by industry experts who are known for their years of experience as well as their successful training methods. The teaching methods use a combination of Instructor Led Training (ILT), Computer Based Training (CBT) and Web based training (WBT). This methodology is popularly known as "Blended Learning". Thus each course is power packed to give students a comprehensive learning experience
ICE Academic Council
The Ice Academic Council boasts of some of the most well-known, talented and multi-faceted personalities from the Indian Entertainment Industry. It was established to get stalwarts and industry veterans of various disciplines to help further enhance the courses at ICE
Courseware
ICE provides well researched courseware to its students on select programs
Industry Experts
The faculty members of ICE are highly experienced and come with over two decades of experience in the Media and Entertainment Industry. They have worked on numerous prestigious projects, whilst training students at the same time
Projects and Assignments
In select programs students will get an opportunity to work on Projects under the guidance of the respective filed experts
Guest Lectures by Industry Experts
Lectures will be conducted on best effort basis by eminent Film and television personalities where students get an opportunity to interact, discuss and learn from them.
Exhaustive Library
ICE also houses a well-stocked library where students can refer to the works of the masters We are the Preferred Partner for Balaji Telefilms Ltd.
ICE ACADEMIC COUNCIL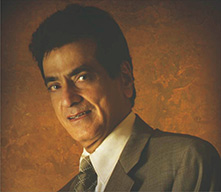 Jeetendra Kapoor
Chairman, ICE Academic Council
He ruled Bollywood in the 1970s and 1980s. His name is a part of Indian cinematic history. He is one of the most recognizable personalities in film and TV. Jeetendra Kapoor, was, is and always will be one of India's most beloved leading men.
Mr. Kapoor has starred in more than 200 films in a 45-year film career. His performances have won him a number of prestigious awards, including Filmfare Lifetime Achievement Award, the Legends of Cinema Award and the Dadasaheb Phalke Academy Award.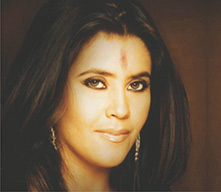 Ekta Kapoor
Member, ICE Academic Council
A creative force, a dynamic personality, an insightful content creator…Ekta Kapoor is all this and much, much more. She heralded the satellite television boom in the country, pioneering an entire genre of television content and creating some of the most successful shows India has ever seen. In other words, she has, almost singe-handedly, revamped the television landscape in India.
As the creative force behind Balaji's success, Ekta Kapoor believes in a hands-on approach and is completely cued in about all of Balaji's TV shows and films, routinely putting in 16 - 18 hour work days. She has an uncanny understanding of the Indian viewer, knowing what they want to see; and how to package it and bring it to them.