Dean's Message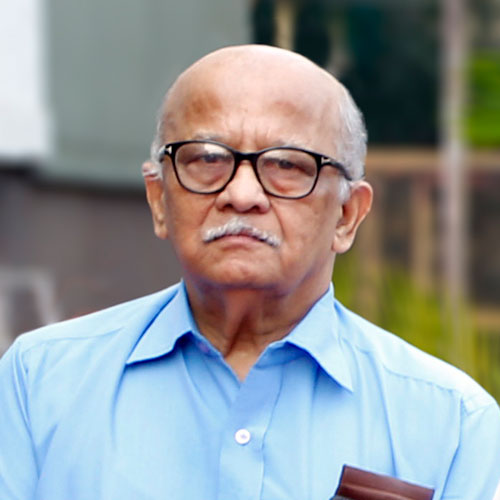 Welcome to the world of PGDM (e-Business) at MET Institute of Post Graduate Diploma in Management!
I, as the Dean of this novel, innovative and almost unique management programme would like to bring a few highlights of this programme.
The course is divided into four semesters—the first two semesters are designed to bring students who have varied backgrounds to a common platform by offering core subjects such as Quantitative Techniques, Financial Management, Digital Business Excel, and Design Thinking & Contemporary Management. Many students when joining MBA remain undecided about which specialization they would like to pursue. Therefore, MET's approach of offering one or two specialization subjects towards the end of the second semester during PGDM, provides an opportunity for students to make up their mind in the first year itself. This intentional approach facilitates familiarisation with management disciplines, offering FLEXIBILITY to budding MBAs.
Various students' committees provide students opportunity to gain MANAGEMENT experience, develop LEADERSHIP and enhance NETWORKING skills which help in PLACEMENTS. Those students seeking placement opportunities from the institute are provided training and counselling.
We have a couple of thousand MET PGDM alumni who are placed in various companies and are occupying senior positions. They continue to be closely associated with us. Some of them teach subjects which are being practiced by them, thus bringing real life situations into the class. The alumni are ever ready to offer guidance, assist in internship and live projects. Students get to understand market and industry trends. Innovative subjects such as Design Thinking, Business Analytics, eCommerce, Digital Business and Digital Marketing, detailed elsewhere are a product of these interactions.
Guest lectures on different topics from industry professionals are arranged as per needs.
I would like to mention the process of admission. Instead of a Group Discussion process, we follow an innovative practice of understanding the purpose a student wants to achieve in his business life - a statement of purpose (SOP). Many reputed institutes such as Harvard, IIMs in India rely on this. Our Institute invites a student to state this along with a set of few other questions in a three minute video.
This assists the Institute to observe applicant's facial expressions, body language, pleasantness or otherwise. Our faculty members are experienced to gauge whether the candidates have a disciplined and out of box thinking approach, has the ability to make a logical summation and not give conflicting and contradictory answers to different questions. Current environment and social consciousness is also tested in these questions. This along with written test marks and other scholastic and extracurricular achievements form, in total form basis for admission.
Wishing you the best of opportunities!
Prof. Vikas Naik
Dean
MET Institute of PGDM