Diploma in Advanced Computer Arts (DACA)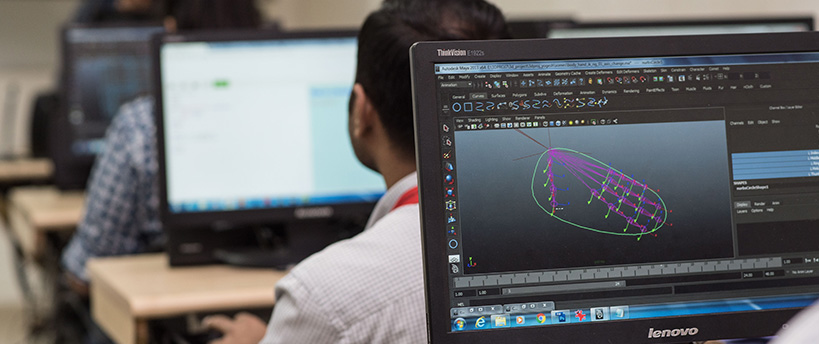 DACA Course Focus
C-DAC, ACTS has designed the following courses keeping in mind the emerging trends in advanced computing as well as contemporary and futuristic human resource requirements of the Computer / IT industry.
DIPLOMA IN ADVANCED COMPUTER ARTS (DACA)
The advent of multimedia has had a profound impact on various media services such as advertising, film production, etc. In the present scenario, commercial artists who are familiar with computing technology have a wide range of opportunities in these market segments.
Computer Artists can offer consultancy services to architects, interior decorators for visualizing 3D architectures, textile industry, fashion designers, publishing industry, the education and training industry, tourism development, industrial design. They can also opt to provide visualization support to film-makers.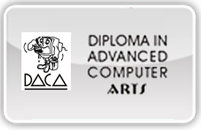 The internet and its diverse applications encompassing every field and aspect of life have created numerous opportunities for Web Page Designers. Besides Software Development Organizations, the Computer Animation Industry is in great need of Computer Artists. The unique Diploma in Advanced Computer Arts is undoubtedly a boon to the requirement of all these industries.
DACA Course Modules:
Introduction to Computer Fundamentals:
Introduction to Computers, Introduction to Windows XP/ Vista, Introduction to Input Output Devices, Hardware and Software, Power Point.
Digital Image-editing and effects:
Conventional Art and Computer Art, Image Creation Techniques, Image Editing Techniques, Advanced Image Rendering Techniques, Interface Designing based on hypothetical themes
2D Animation
Cartoon Animation: Script and Character Development, Visualization of different views, how to Draw Expressions, How to make Story-board, How to achieve Lip Synchronization, Classical Animation and Principles of animation, Story Board design, Camera visualization, Flash base Graphic animation.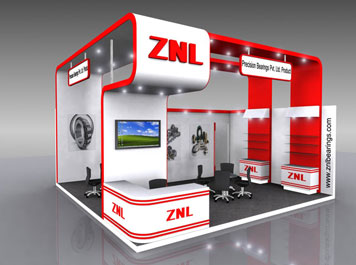 3D Architectural & Product Modelling
3DS Max: User Interface, 3D navigation and concepts
Modelling: Starting with basic 3D modelling and standard primitives, Spines and Modifiers, Snapping, Polygon Modelling, Aligning & Measuring tools
Product and Architectural Modelling: Modelling an architectural interior as part of preparatory projects.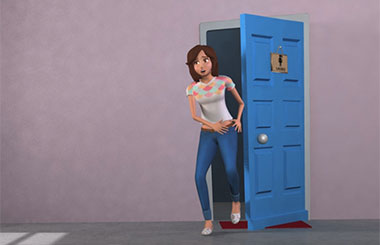 3D Character Animation with Maya
Modelling: Starting with basic 3D modelling and standard primitives, Spines and Modifiers, Polygon Modelling, Snapping, Aligning & Measuring tools, Character Modelling, Character Rigging, Character Animation, Texturing, Lighting, Camera.
Digital Audio: Basic Qualities of Sound, Digitization of Sound, Introduction to Audio Card, Editing and Mixing of WAV audio, Introduction to Audio formats
Digital Video: Basics of Video, Video Capturing through Camera, Video Editing using Software Interactive Application Development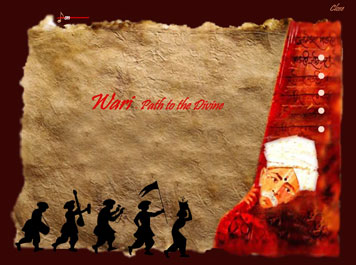 Multimedia Website Designing & Development
HTML 5 Scripting, CSS3, JavaScript: Introduction to JavaScript, Using JavaScript in HTML pages, Grid layout, UI design for web fluid grid CSS.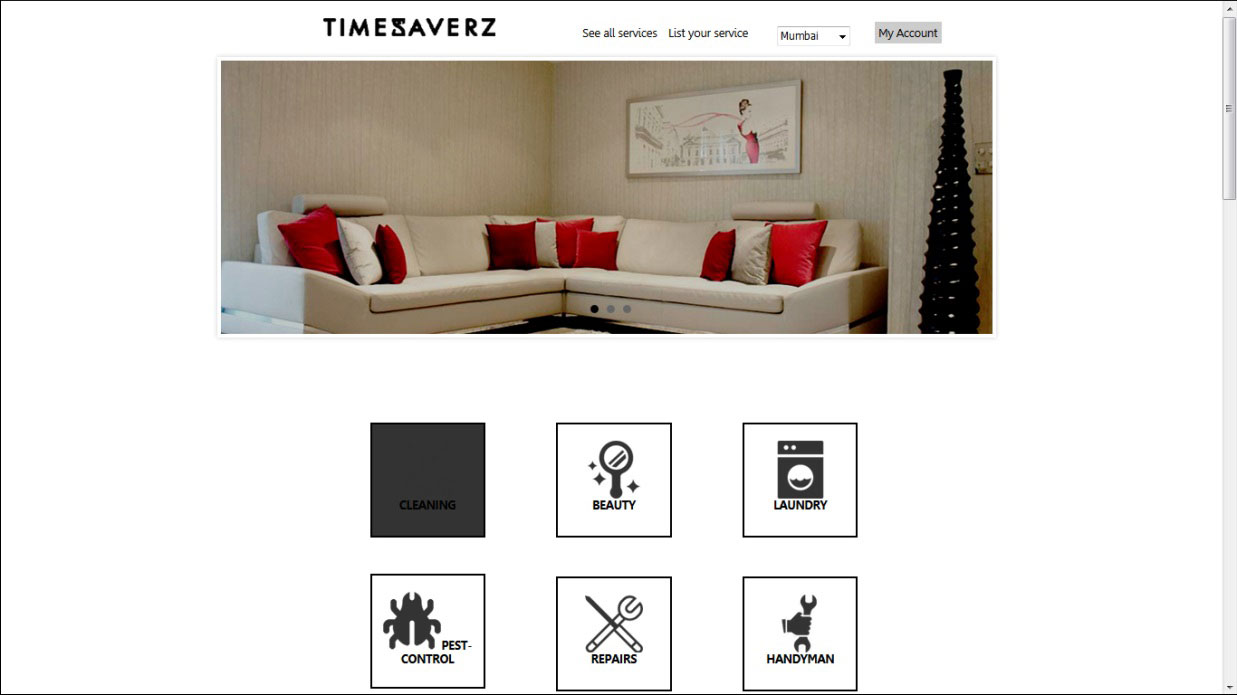 Multimedia Presentations
The Concepts of Multimedia, Authoring, Introduction to Authoring tools, Organization of Contents, Visualization of script / story board, Collection of Visual Material, Recording and Digitalization of Audio/ Video Clips, Content Integration and Scripting Basic, Flash scripting.
Interactive Multimedia
Scripting for Interactivity, Application Development
DACA Students Project work Link: CDAC's DACA students of MET-IIT on YouTube site MET DACA
DACA course C-DAC web link: https://cdac.in/index.aspx?id=DACA&courseid=10
Eligibility Criteria:
10+2, M.F.A., B.F.A., B.Arch, G.D. Arts, Engineering, Science, Arts and Commerce stream or other equivalent degree or diploma holders in the field of Advertising, Commercial Arts, Painting, Sculpture, Textile, Fashion Designing, Interior Decoration.
Students from other academic backgrounds having artistic inclination and creative abilities are also encouraged to opt for this course. All they have to do is to qualify through the Entrance Test. Applicants need to have basic knowledge of using computers.