Online Diploma In Advanced Computer Arts (e-DACA)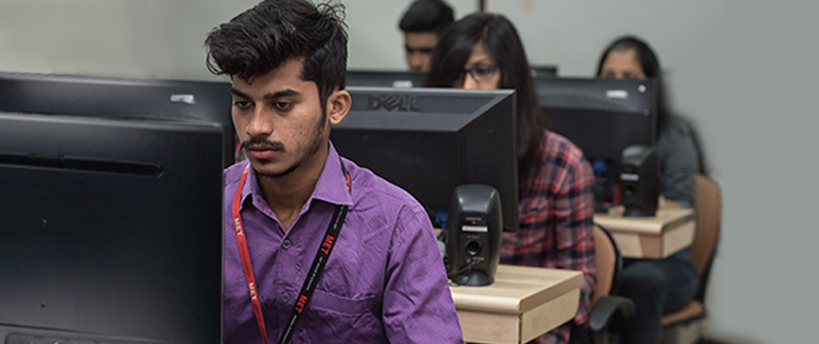 About e-DACA
Today's pandemic situation WFH (Work From Home) is a buzzing phrase, all business hubs, Ad agencies, blue chip organisations are working on digital platforms. Why should learning be left behind, thus, C-DAC ACTS has initiated a new way of learning and mentoring in which highly popular Diploma in Advanced Computer Arts would be offered online. Christened e-DACA, this course offers latest tools and techniques to aspirants empowering them to play an impacting role in digital-dominated media world. e-DACA will be offered completely online providing thorough inputs on all digital media platform suites for on-going digital industrial standards. The e-DACA course focuses on Image Editing (Graphic Design), UX Design for Mobile Apps, UI, Web Design and Digital Media, Student Portfolio UI Design & Compilation. Key feature of the course is its delivery through practical demonstrations, interactive discussions and plethora of unique and innovative teaching pedagogy.
This Online Diploma in Advanced Computer Arts (e-DACA) is the latest offering of C-DAC ACTS to train and certify the creative and graphic media aspirants, helping them become professions. Successfully trained professionals will then be able to take up full time jobs, assignments or even offer consultancy services to the digital ad agencies, media houses, web & gaming studio, textile industry, fashion designers, publishing, education, training industry, tourism and industrial design etc. They can also provide visualization support to film-makers.


e-DACA Highlights at MET:
Creative and Skilled Industry Faculty
Portfolio Development
Soft Skills Development Module
Informal and Interactive Work Environment
Excellent Internships
Well Equipped Animation Lab Facility
Digital Library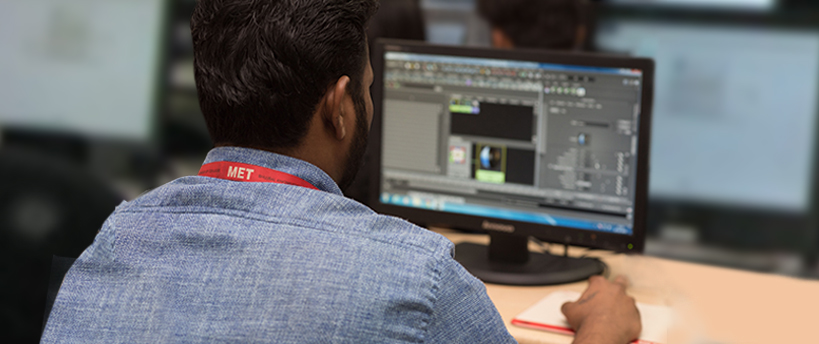 Eligibility Criteria:
10+2, M.F.A., B.F.A., B.Arch, G.D. Arts, Engineering, Science, Arts and Commerce stream or other equivalent degree or diploma holders in the field of Advertising, Commercial Arts, Painting, Sculpture, Textile, Fashion Designing, Interior Decoration.
Students from other academic backgrounds having artistic inclination and creative abilities are also encouraged to opt for this course. All they have to do is to qualify through the Entrance Test. Applicants need to have basic knowledge of using computers.

e-DACA Course Modules:
Admission Procedure:
Register using an online C-DAC Application Form.
Duly fill the form for Online Diploma In Advanced Computer Arts (e-DACA) by providing basic communication and education details of the candidates.
Candidates can undergo e-DACA CET at the centres mentioned in the application form after receipt of the application fees of Rs.600/- using online payment gateway.
Qualifying applicants will be granted the admission to C-DAC's e-DACA at MET.
Read more about e-DACA on the C-DAC website
Admission Schedule:
| Sr.No. | Event | Dates |
| --- | --- | --- |
| 1 | Start Date of Online Registration and Application forms | 31 May, 2021 |
| 2 | Last Date of Online Registration, Application and Payment of Registration Fee of INR 600/- | 14 July, 2021 |
| 3 | Admit Card Generation & download | 15 July, 2021 |
| 4 | Common Entrance Test (CET 1 & 2) | 17 July, 2021 |
| 5 | Announcement of CET Result | 21 July, 2021 |
| 6 | Local CET date to be communicated to the applicants | |
| 7 | Payment of first installment of course fees of INR 10,000/- plus GST @ 18% as per Govt. of India (GOI). | 09 Aug, 2021 |
| 8 | Payment of second installment of course fees of INR 60,000/- plus GST@ 18% as per GOI. | 21 Aug, 2021 |
| 9 | Commencement of e-DACA course | 23 Aug, 2021 |