ACCA Membership Benefits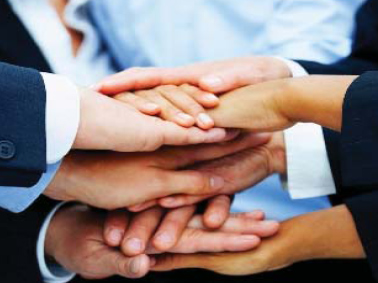 ACCA keeps you at the leading-edge of the profession with a range of benefits and services which include:
The ACCA designation – the choice among employers
When you're a member you can use the ACCA designation after your name – a symbol of excellence and recognisable to employers around the world. Our world-class global reputation helps:
Increase your earning potential
Improve your career progression opportunities
Provide international mobility to your career.
Our qualification also provides you with complete flexibility in career choice. You can work in any business sector from the public or corporate sectors to financial services or public practice.
The chance to be a global influencer and build your professional network
ACCA's global reputation coupled with our Research and Insights programme means members are regularly invited to play a part in developing the profession at all levels. This means you can ultimately create or influence policies that impact on individuals, businesses and communities alike.
All members have the opportunity to stand for Council, the body which governs ACCA's activities, whilst you can find out more on how you can get involved at a regional level by contacting your local office. By becoming more involved with ACCA you can raise your profile, broaden your professional networks and learn new skills.
Supporting you in your continual professional development
ACCA provides you with a wealth of materials and opportunities to assist you in your career and to support your continual professional development. For example, we provide a variety of exclusive e-learning packages on our My Development section whilst many of our local offices hold face-to-face networking events.
In collaboration with some of the world's leading universities and professional institutions, we have also identified courses which complement the ACCA Qualification and allow members to specialise within a particular area of finance or management. Through our partnerships, members benefit from accelerated access routes and discounted fees on many of these courses whilst also ensuring the ACCA brand is synonymous with excellence in professional education.
Keeping you informed – online, in print and on the move
ACCA keeps you up-to-date with what's happening in the accountancy and business world through a variety of ways.
Accounting and Business magazine
Our member focussed social media platforms
Access to our technical activities and advice section
Round the clock customer care and careers service
ACCA looks after its members 24 hours a day, 365 days of the year through our ACCA Connect service, the only professional accountancy body to do so. In a lot of our markets you can now contact ACCA Connect through your local office telephone number, meaning you don't have to worry about international call rates and allowing you the time to get to the bottom of your query with one of our highly trained advisors.
ACCA Careers is our official global jobs portal, providing you with career guidance and free access to browse and apply for hundreds of finance vacancies worldwide – with many recruiters specifically looking for ACCA members.
For more information, you can read our Benefits of ACCA Membership brochure. (source: www.accaglobal.com )