Post Graduate Programme in Empowered Management and Business Administration (Business Analytics)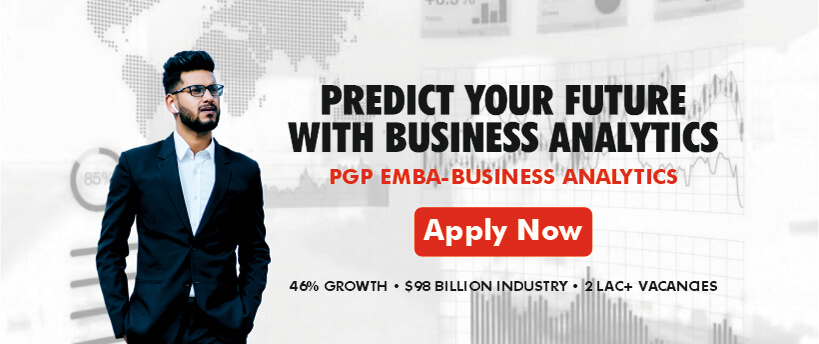 'Post Graduate Programme in Empowered Management and Business Administration (Business Analytics)' is an autonomous two-year intensive flagship program at MET AMDC, spread across four certificate options and offering specializations in Marketing Analytics, Finance Analytics and Human Resources Analytics besides a holistic view and in depth analytical capability in core area of Management. PGP EMBA-Business Analytics appeals more to business-oriented students and is less technical than data science or data analytics specialization. Specifically designed for graduates from any field who wish to join the big data revolution and do not have coding or information technology knowledge. PGP EMBA-Business Analytics, a judicious mix of managerial and analytics subjects, equip the student with necessary skill that deals with how to collect, manage and analyze business-related data.
The business complexities and uncertainties driven by the pandemic tsunami have brought about the dire necessity of evolving and deploying critical data analytic techniques to chart out current and future course of business worldwide. While there is a risk of action paralysis due to excess of analysis, it is critical that application data analytic tools are not merely used to arrive at critical decisions, but they should also be deployed to evolve strategies both short term and long term to shape business decisions. It is this congruence of data analytic tools for evolving dynamic decision-making platforms through strategic business analytics that is of the need of hour. Therefore, our program PGP EMBA-Business Analytics ensures delivery and critical application capabilities to young professionals thereby, empowering their congruence with management decision making apparatus. It involves delivery of core areas of business management to the students and its application to businesses.
It integrates a basket of Knowledge, Skills and Attitude (KSA) developed that direct linkage for creating strategies for business decision-making process. It provides students with a lifetime experience of multifaceted learning from our experienced faculties, industry experts and high IT infrastructure. It provides platform for holistic development of students who strive to become highly efficient managers with an analytical mindset and an inclination towards data-driven careers which are in huge demand in the industry.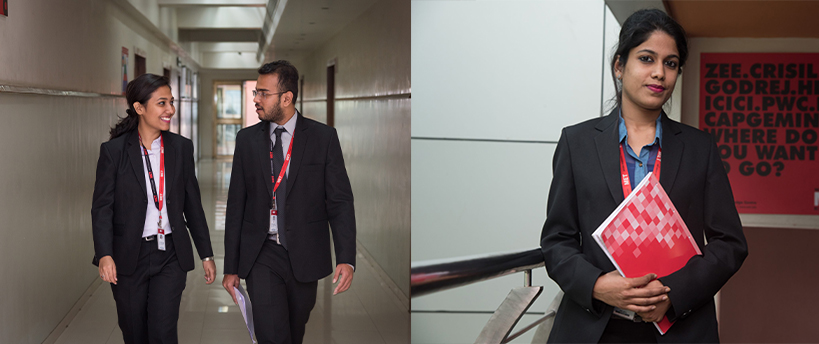 Why choose a program in 'Business Analytics'?
Strategic Business Analytics is a rapidly expanding discipline that investigates techniques of understanding data within an organization in order to strengthen decision-making. Analytics expertise enables companies to analyze the data they have and also the data they need in order to understand the health and future of the enterprise. As part of our mission to create professionals, we emphasize upon the new data savvy management opportunities which focus on the below mentioned areas :
Data driven business management and strategic analytics
Digital transformation and humanising technology
User experience design, immersive experience and design thinking
Life management skills, managing change and dynamic leadership
Business communication, self-awareness and emotionally intelligent communication
Coping-up and reinventing organization for growth
Managing human capital and administration
Managing strategy and innovation
Why Business Analytics a Career?
Scope of the program is to support students to pursue roles as Data and Analytics Manager, Data Storyteller, Business Intelligence Analyst, Data Analyst, Financial Analyst, Market Research analysts and Data-Driven roles for strategic decisions.
As per Mckinsey, big data analytics sector in India is expected to witness eight-fold growth to reach $16 billion by 2025 from the current $2 billion. It will register CAGR of 26 per cent over next five years.
Careers in the field of business analytics vary from private companies to MNCs to freelancing. Students may choose to go to work for a large, established firm that need new perspective for old systems.
Companies are more focused towards understanding their critical business issues before getting into something new.
Before planning any new strategy, they study new trends and the analytical data available in their domain that will give them insights for positive results.
Students can then use the derived data to optimize processes and increase the overall efficiency of business or their family business.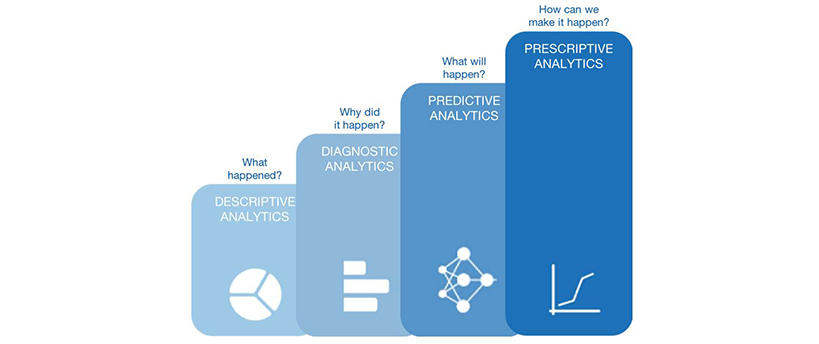 Highlights of the two-year intensive flagship PGP EMBA-Business Analytics program :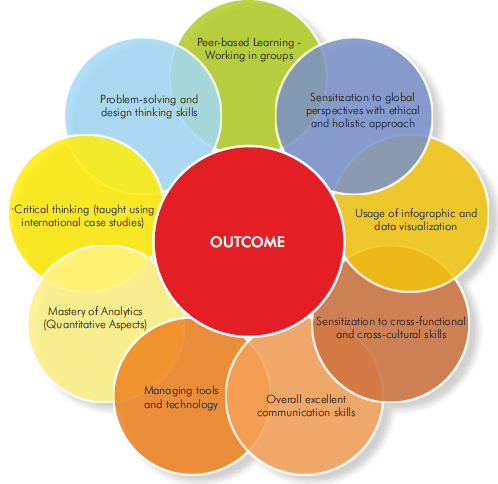 Outcome
With an outcome for development of scenario building and terrain appreciation skills to simulate live grassroot-based contextual management expertise following outcome are should be expected:

Are you Eligible?
A graduate in any discipline from a recognised university. Those who are appearing for the final examination can also apply. However, they must produce documentary evidence of having passed the examination, on or before the commencement of the programme, failing which their admission will be liable for cancellation and their fees will not be refunded. Proficiency in MS Office is a pre requisite.
STEP 1
Click Apply button and register yourself with Name, Surname, Email, Mobile number and Qualification. Select Discipline and Programme for admission process. Or you can click 'Apply' button from Programme page.
You will be redirected to https://eduworld.met.edu. Verify the OTP received on registered Mobile number/email. Choose any one mode of transaction:
Credit Card/ Debit Card/ Net Banking: Make a non refundable Online Payment of Rs.1500 through a credit/debit card/Net Banking. On successful transaction you will receive an email with Registration Code (to be used as User Name) and Password with online link to login and fill the Online Application Form.
Login into online form submission portal to fill the complete application form. Scan and Upload all relevant documents, photo and signature. After clicking on 'Submit' button, it will generate a PDF file containing your Application Form and enclosed documents.
The received Registration Code will be used throughout the Admission Process
STEP 2.
Appear for MET Online Selection Procedure on the Scheduled Date & Time.
Candidates applying for this programme will be selected on the basis of:
CATEGORY 1

MET - MCT + Aptitude Questions and Statement of Purpose – SOP on video (Online Interview only if required) + Academics Performance + Other Parameters
OR

CATEGORY 2

MH-CET, CMAT, XAT, CAT, ATMA, GMAT, NMAT, MAT + Aptitude Questions and Statement of Purpose – SOP on video (Online Interview only if required) + Academics Performance + Other Parameters
Following are the details:
Category 1: MET - MCT Applicants
MET - MCT
100
Aptitude Questions and Statement of Purpose – SOP (Recorded on a single 3 min long Video) #
80
Academics Performance*
10
Other Parameters**
10
Total
200
Category 2: CAT Applicants
MH-CET, CMAT, XAT, CAT, ATMA, GMAT, NMAT, MAT
100
Aptitude Questions and Statement of Purpose – SOP (Recorded on a single 3 min long Video) #
80
Academics Performance*
10
Other Parameters**
10
Total
200
*Academics Performance
# Online Personal Interview to be held, only if required.
Note:
Online Personal Interviews (only if required) will be scheduled after successful submission of Online Application. This will be intimated by MET office via email/sms, student do not need to check with MET office on this.
Marks under any category shall be awarded only against relevant uploaded documents.
Admission will be confirmed only after verifying original documents.
Work Experience will be given preference.
Kindly keep checking your Inbox and SMS for updates.
MET - Management Congruence Test
MET - MCT is specifically designed to assess the suitability of students for various management careers. These tests establish score on emotional balance, extroversion, adaptability, congruence and ethics. There are no right or wrong answers. The candidates are to describe themselves honestly and as accurately as possible.
Instructions to RECORD and UPLOAD your Video (Containing Answers to 'Aptitude Questions' and 'Statement of Purpose – SOP')
All applicants must record this video containing Answers to 'Aptitude Questions' and 'Statement of Purpose – SOP' and upload the same while filling MET Online Application.
Please record this video with phone held/placed vertically (ensure good lighting).
At the beginning of the video you must introduce yourself and also give your name (It is part of Question-1).
Answer clearly below mentioned 4 Aptitude Questions and state your SOP in English language. While answering say Question-1, Question-2……. My SOP, please do not repeat the given questions verbatim.
Answers of all 4 questions and your SOP should be recorded in ONE single video (preferably MP4), duration of the entire video MUST NOT exceed 3 minutes.
Please compress the video before upload to ensure that its size is not exceeding 30 MB.
File name should include the Candidate Name and Application Number (e.g. Sachin Shah-AMDC2012345)
Questions to be Answered Clearly during the Video:
A. Aptitude Questions
Please introduce yourself; also clearly mention your name.
Why do you want to do an MBA?
Why do you want to pursue the programme at MET?
What have you done to fight Covid-19?
B. Statement of Purpose - SOP
What is the major PURPOSE you want to pursue in your Career?

Fee Structure
Fee for each certificate is Rs 1,60,000 (Rupees one lac sixty thousand only) + GST 18% , with Laptop in the first term. Fees are payable by A/c Payee Demand Draft drawn in favour of 'MUMBAI EDUCATIONAL TRUST's ASIAN MANAGEMENT DEVELOPMENT CENTRE' payable at Mumbai.
On being selected the students will have to pay total fees of first two certificates i.e. Rs. 3,20,000 (Rupees three lacs and twenty thousand only) + GST 18% i.e. Rs. 3,77,600 (Rupees three lacs and seventy seven thousand six hundred only), at the time of admission. Fees once paid will not be refunded under any circumstances.
PGP EMBA-Business Analytics

 Programme: Syllabus
Additional tutorials and soft skills will be delivered to hone competencies of students aiming at an all - round development of their personality. For sharpening quantitative skills and capabilities, relevant inputs will be offered from time to time making them corporate ready to match industry expectations.
CMC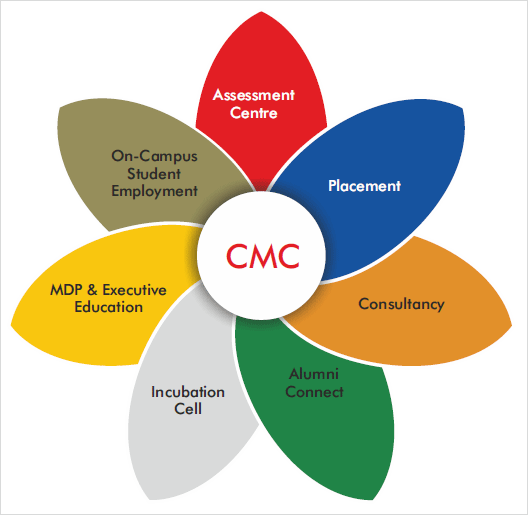 We also offer PG programmes including PGDM, PGDM (Media & Entertainment), PGP EMBA, PGP EMBA-Insurance , and PGP uMBA.
MET Asian Management Development Centre is Located at