Post Graduate Diploma in Management (e-Business)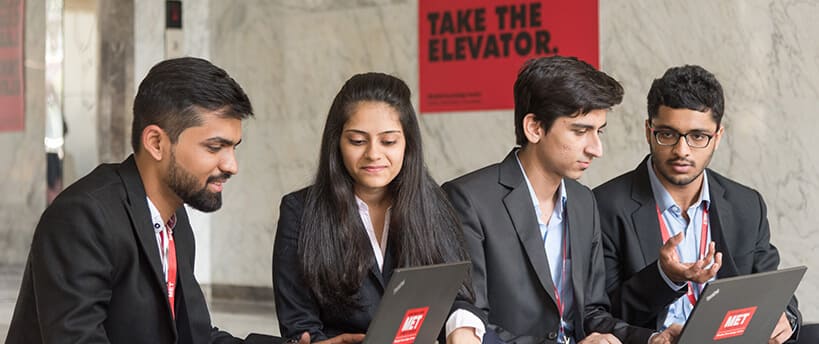 Approved by All India Council for Technical Education (AICTE).
Recognised by Govt. of Maharashtra
About the Programme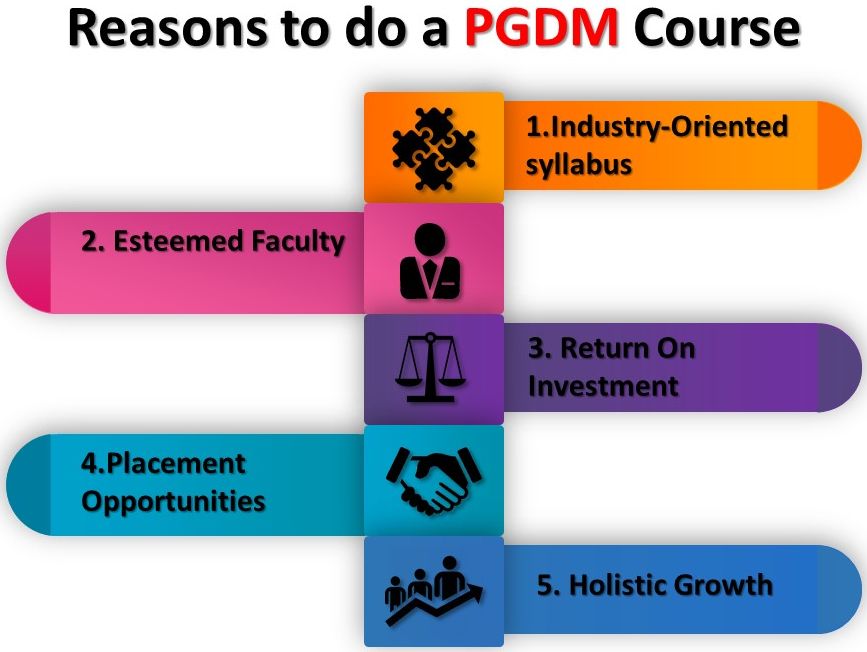 PGDM as a course was initiated in the 1960s at Indian Institutes of Management and later by other Universities. PGDM (e-Business) draws its strength and character from this iconic lineage.
Post Graduate diploma in management e-business is a two year diploma course offered by MET which is recognized by AICTE and Government of Maharashtra. PGDM e-business blends core PGDM curriculum with a range of subjects focusing on E-commerce to provide you management education.
PGDM e-business course enables students to get an edge over other management courses because of its unique structure.. With the development of e-business solutions, tools and databases, the professional manager has since been greatly empowered to provide direction and dynamism to industry. Therefore, it is critical that e-business is integrated not only as a option to decision-making, but as the medium and lingua franca of the world of business.
Although, plethora of softwares and languages are available at your fingertips, you as a management professional need to identify the critical inputs,put the variables in a model/s using your judgement andcome up with workable solutions. Developing judgement is a part of management education.This is precisely the purpose of PGDM(e business) programme at MET
In short, PGDM e business blends normal(core) post graduate management course with all the specialisations with an add on of ecommerce, digital marketing, design thinking, business analytics, Advanced excel etc.
History of PGDM at MET
PGDM e-business is an autonomous course which has been in existence for over a decade. There are over 1000 alumni who are currently occupying senior positions. Many are entrepreneurs.
Are you eligible?
Passed with minimum of 50% marks in aggregate in any Bachelor's Degree of minimum 3 years duration (in any discipline) from an university recognised by the Association of Indian Universities. Those who are appearing for final year/semester examination can also apply. However, they must produce documentary evidence of having passed the examination, on or before the commencement of the programme failing which their admission will be liable for cancellation. Proficiency in MS Office is a prerequisite.
Candidate applying should have a valid score card of any one of the following entrance exams: MH-CET, CMAT, XAT, CAT, ATMA, GMAT, MAT.
Admission Procedure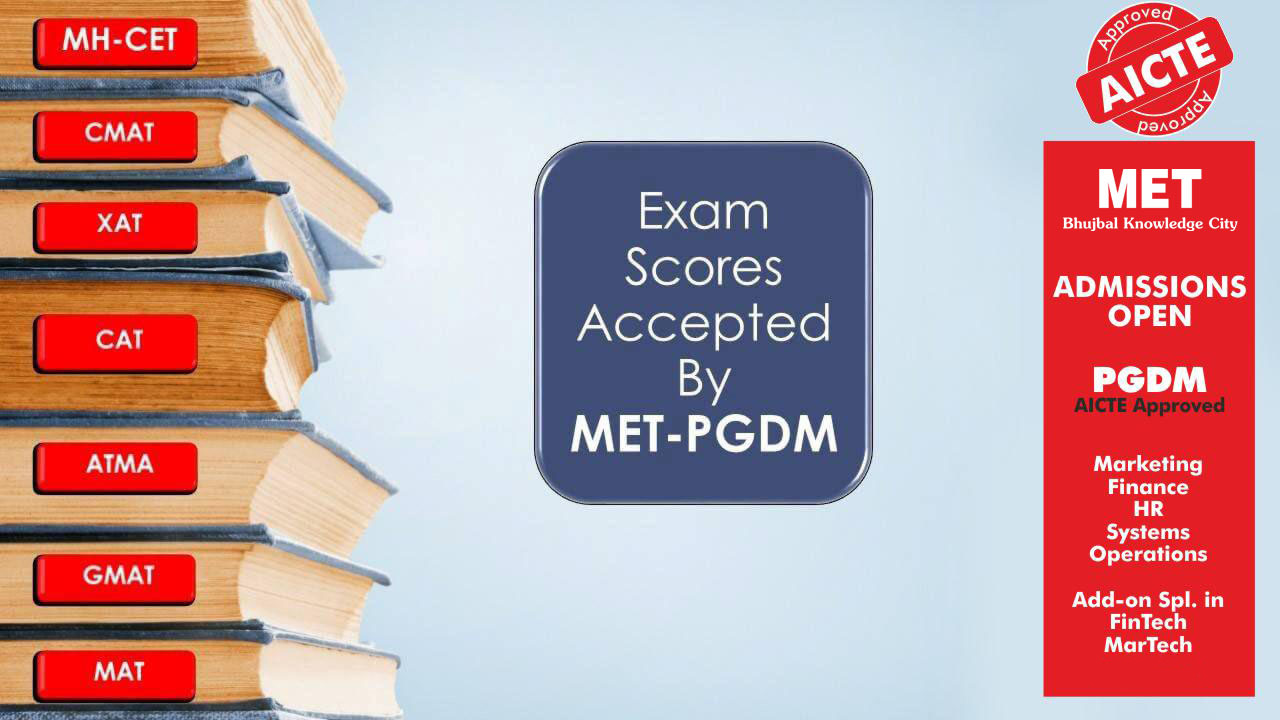 Candidates applying for this programme will be selected on the basis of: Any one of the specified Tests (MH-CET, CMAT, XAT, CAT, ATMA, GMAT, MAT) + Group Discussion + Personal Interview + Academics
Note:
GD & PI shall be held at the Institute located at Bhujbal Knowledge Centre, Bandra Reclamation, Bandra (W), Mumbai, India on the date which will be informed to the candidates in advance.
The weightage will be as follows:
| | |
| --- | --- |
| Any one of the approved Entrance Tests mentioned above | 100 |
| Group Discussion (GD) | 45 |
| Personal Interview (PI) | 45 |
| Academic Performance* | 05 |
| Others** (see below) | 05 |
| Total | 200 |
*Academic Record
| | | |
| --- | --- | --- |
| SSC | More than 75% | 1 |
| HSC | More than 60% | 1 |
| Degree | More than 60% | 1 |
| Post Graduate | More than 60% | 2 |
**Others
| | |
| --- | --- |
| Sports (Graduation level) | 1 |
| Extra - Curricular (Graduation level) | 1 |
| Academic diversity (engineering / Pharma) | 2 |
| Gender diversity | 1 |
**Important Dates
| | |
| --- | --- |
| GD & PI | 28th April and 05th May 2019 |
| Last Date to apply | 25th April and 02nd May 2019 |
Note:
The Management reserves the right to fix the minimum qualifying marks for each of these components/subcomponents and/or change the components, subcomponents and their weightages.
Students are expected to be dressed in formal attire for the Selection Procedure.
All the candidates will appear for the GD and PI to evaluate for management competencies.
Please bring the original and copy of your certificates for Sports (graduate level), Extra Curricular Activities (drama etc.) at college level and Post Graduate Degree certificates (as applicable), during the GD & PI.
Marks under any category shall be awarded only against original and attested copies.
Work-experience will be given preference
Weightage of each element and any other element is as per approval of AICTE(All India Council of Technical Education, New Delhi), subject to change yearly
Methodology
All critical inputs in core areas of management are delivered using interactive platforms and methods like case studies, outbound training, role play workshops and seminars by industry experts, alumni, factory and rural visits, etc. this is further strengthened by eight weeks of summer internship and industry threshold programme in the fourth semester, wherein students work to prepare a live business model and industry project.
Infrastructure & Academic
We have state of the art infrastructure - the hardware and the software. With highly skilled, experienced and motivated faculty ready to develop students into professionals who can meet the challenges of the globalised e-empowered economy.
Since there is already a developed placement platform connected with the industry, the learnings being imparted to students have been sharpened to meet industry requirements on an ongoing basis.
Placement
Thus, in the four semesters the PGDM (e-Business) programme will shape the students to meet the challenges of the corporate world by developing their capabilities to face the complexities of business worldwide. The content and delivery of the learning programme seeks to achieve synergy between Industry and Academic challenges.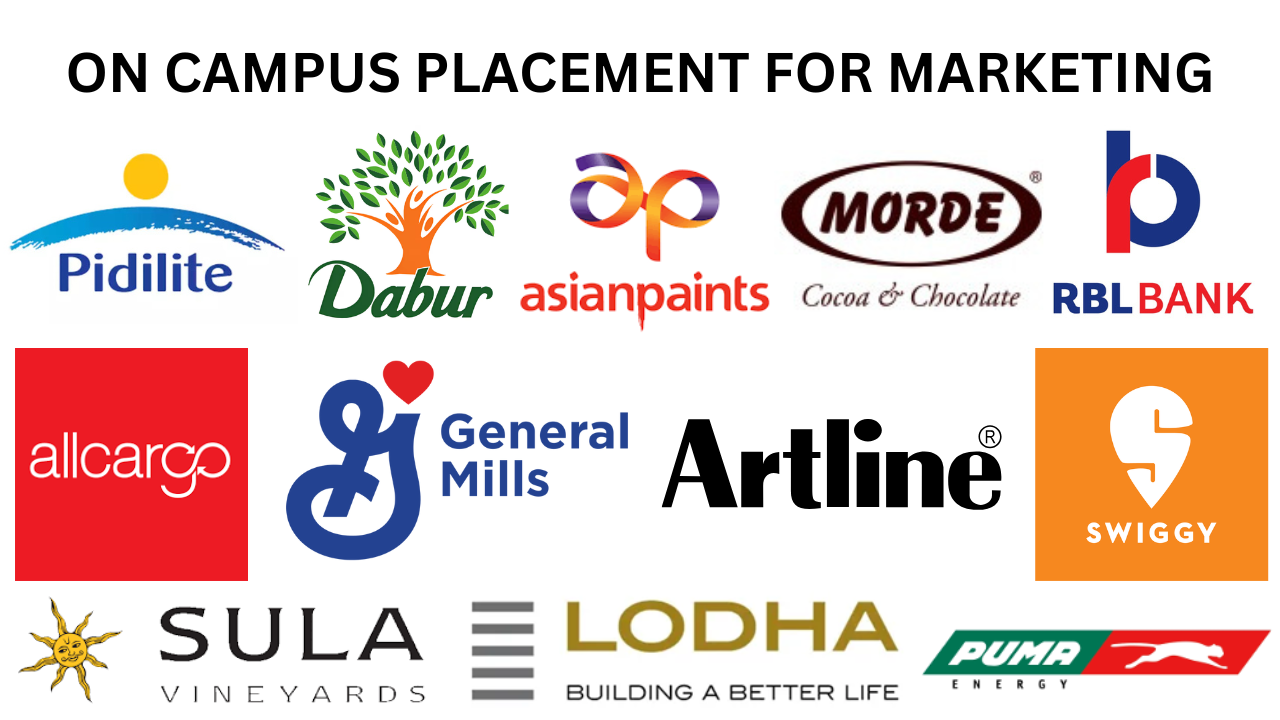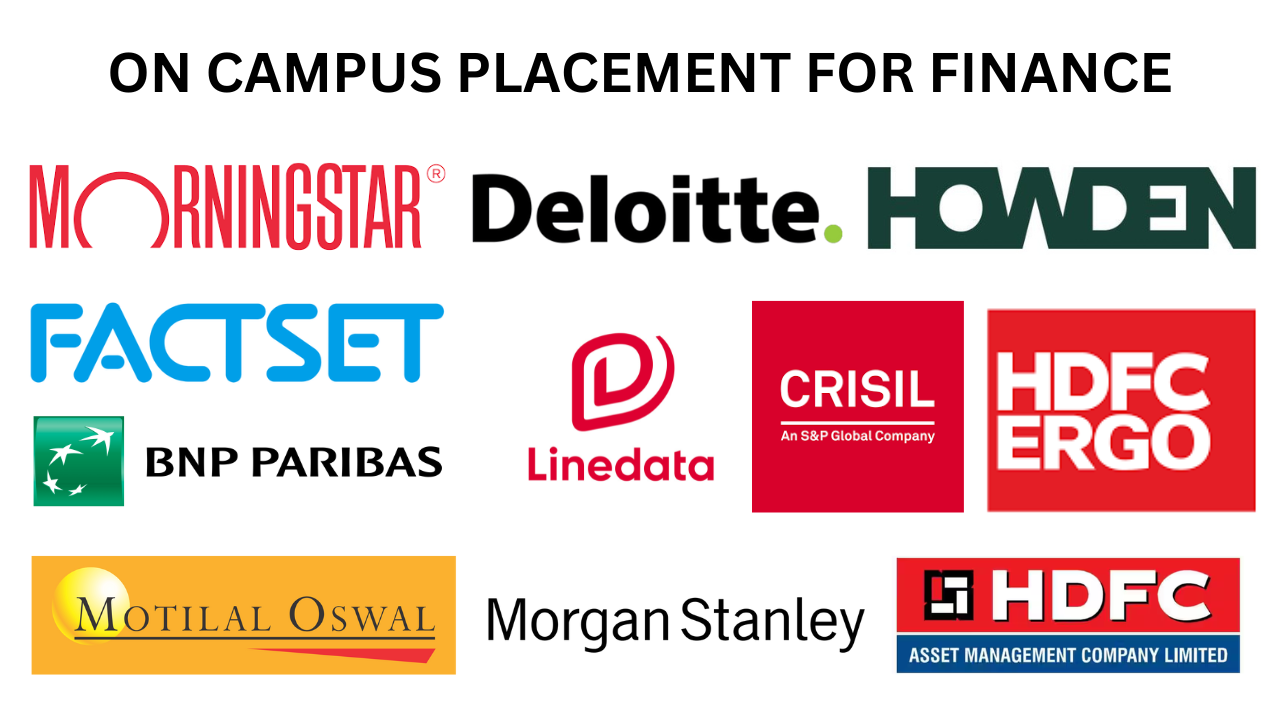 PGDM(eBusiness) programme has an excellent placement record over the past eleven years.Many of our alumni are working with companies such as Bank of America, Abbot India, Capgemini, eClerx, Unilever, CRISIL, Aranca, Development Bank of Singapore, Future group, ICICI, HDFC group etc to mention a few.
Many of our Alumni have started their own companies,either by themselves or with partnership with their own PGDM classmates.
Faculty
In addition to our inhouse faculty,we have recourse to several senior and experienced managers from diverse industries. We also have many Alumni who have risen to senior positions over time and have specialized in their subjects.
f