Post Graduate Diploma in Management - PGDM (e-Business)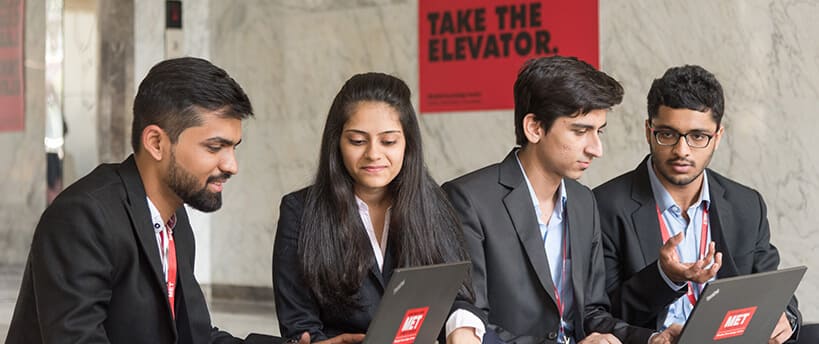 Approved by AICTE.
Specializations in Marketing, Finance, HR, Operations & Systems.
About PGDM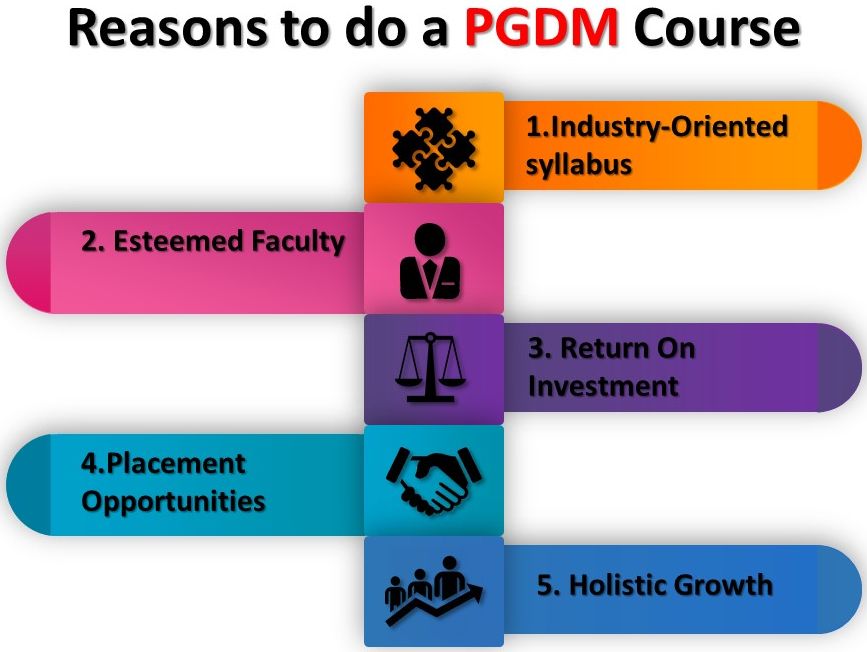 Professional Management Education program (known as PGDM) to provide professionals to meet the needs of Indian Industry were initiated in the 1960s at Indian Institutes of Management and later by other Universities. PGDM (e-Business) at MET draws its strength and character from this iconic lineage of MBA program interwoven with new age technological inputs to empower professionals with know-how in today's digital business framework, justifying the program name.
Since the world and Indian environment are continuously changing; business and society are changing along. Hence PGDM at MET is being continuously updated to meet its original purpose of providing trained managers well versed with latest management techniques to the Corporate World.
Why PGDM and what e-Business stands for?
As mentioned above, the PGDM (e-Business) course at MET offers all fundamental five MBA specialisations – Marketing, Finance, HR, Operations and Systems. To give students the competitive advantage, as part of Core Syllabus Post Graduate Diploma in Management program MET PGDM course also offers subjects like:
Design Thinking: MET PGDM is perhaps the only management college to have a comprehensive and practical course on this creative problem solving methodology.
Strategic Management: Many important aspects of organization management are covered e.g.: How the world's best companies got ahead - illustrated through case studies.
Business Analytics: How to use data and quantitative analysis for decision making and efficient and effective working of organization.
Digital Business and Digital Marketing: To empower student in the IT driven corporate framework.
eCommerce: How to run and succeed in running businesses beyond brick and mortar structures.
Event Management: Small celebrations to extremely large symposiums are being managed professionally, making event management a lucrative avenue.
Real Estate: An industry which was thriving not long ago is currently in not good shape but is sure to turn around and will open great professional opportunities.
This enables MET PGDM students to choose specific industry, have an edge over other MBAs and receive corporates preference.
PGDM (e-Business) has two components :-
A regular PGDM with all five specialisations - Finance, Marketing, Human Resources, Operations and Systems.

And additional subjects useful to carry on business in this new digital world. A double advantage.
Placement
At MET we have a centralised Placement Cell hence opportunities available to PGDM students is same as to the other management students such as MMS and eMBA.
Thus, in the four semesters the PGDM (e-Business) programme will shape the students to meet the challenges of the corporate world by developing their capabilities to face the complexities of business worldwide. The content and delivery of the learning programme seeks to achieve synergy between Industry and Academic challenges.
MET PGDM alumni are making us proud all over the world working in a wide range of industries from IT giants like Google to real estate, from pharma and life-sciences to automobile sector, banking and NBFCs, rating agencies, ad agencies, FMCGs to name a few. Many companies visit the campus year after year for recruitment offering multiple portfolios like Research analyst, sales & distribution, investments research and portfolio management, advertising, digital marketing, business analyst, client servicing, marketing, e-commerce etc.

MET PGDM students have been offered packages as high as 15.5 lakhs p.a. A few graduating MBAs choose to join family business or launch out start-ups to embrace entrepreneurship.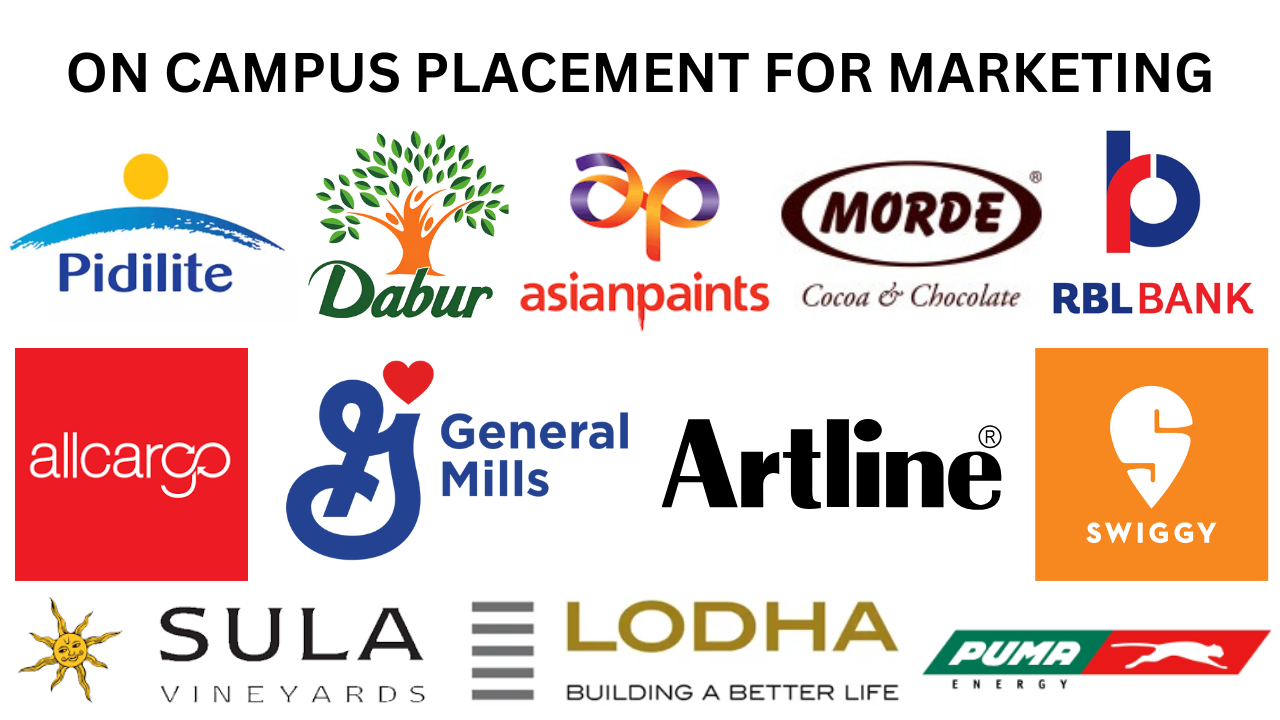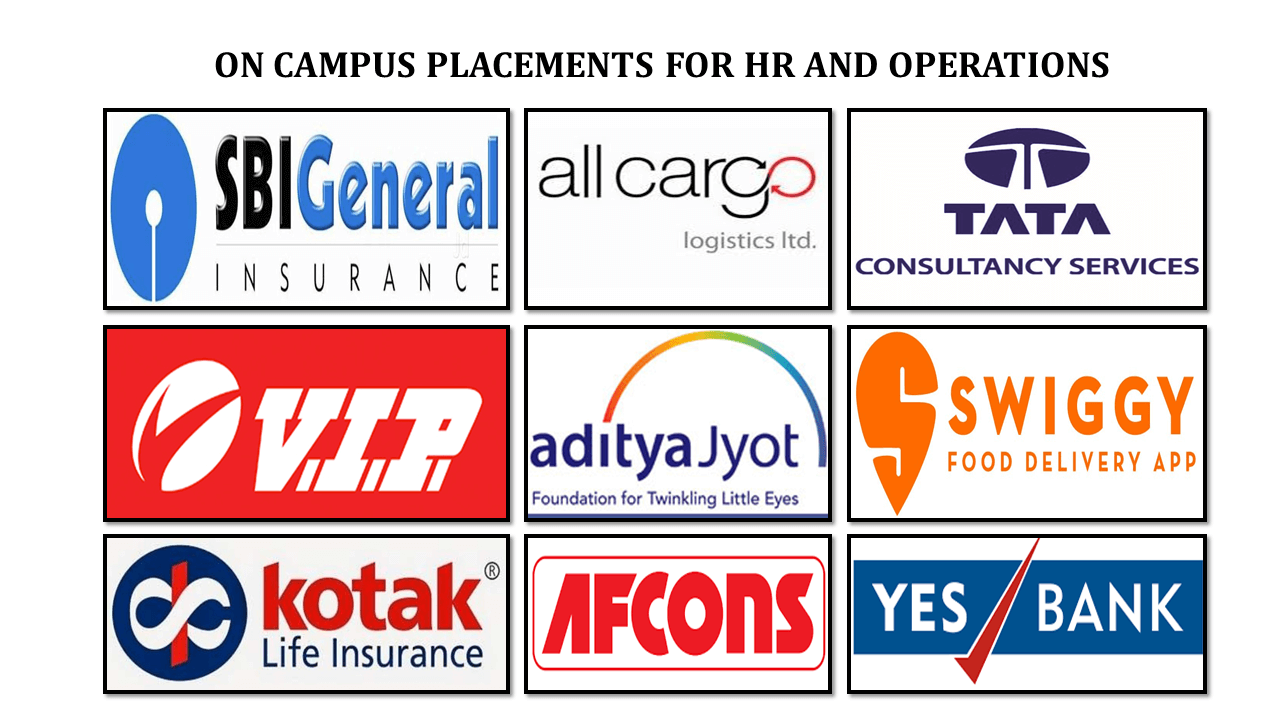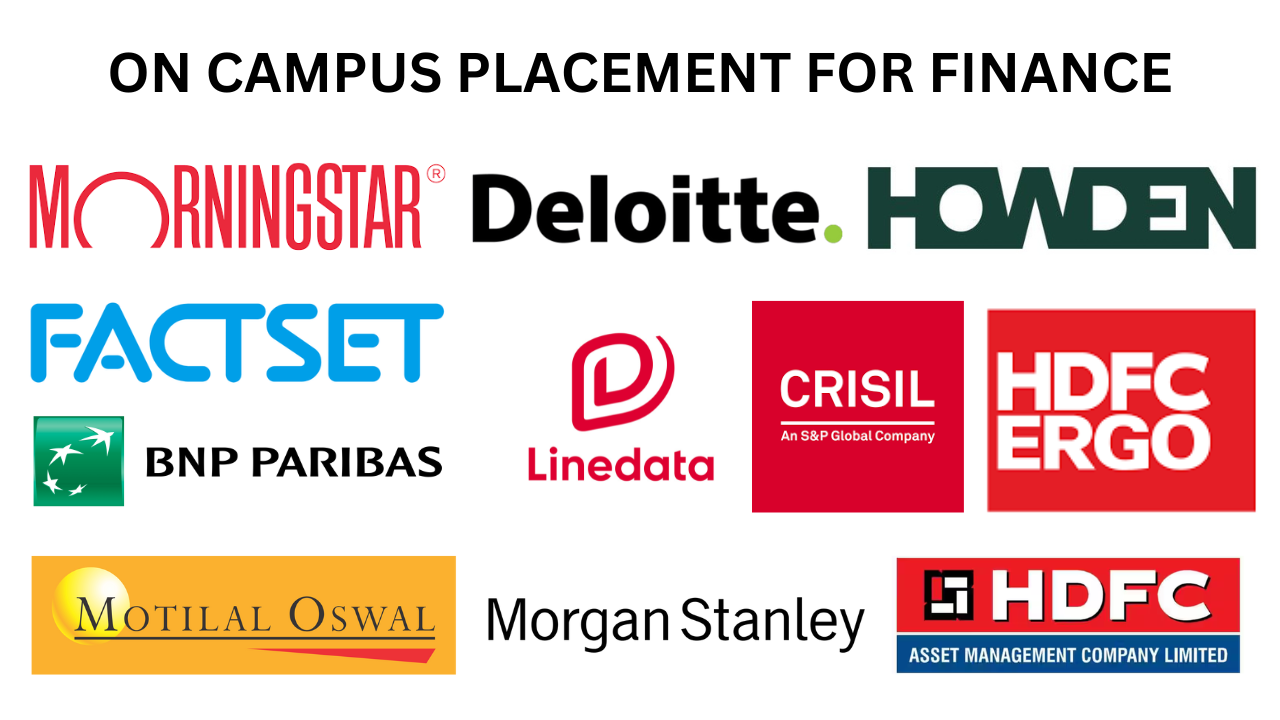 PGDM(eBusiness) programme has an excellent placement record over the past eleven years.Many of our alumni are working with companies such as Bank of America, Abbot India, Capgemini, eClerx, Unilever, CRISIL, Aranca, Development Bank of Singapore, Future group, ICICI, HDFC group etc to mention a few.
Many of our Alumni have started their own companies,either by themselves or with partnership with their own PGDM classmates.

Alumni Network:
We have close knit alumni network that helps students' learning and professional curve. Well placed, occupying influential corporate positions MET PGDM alumni significantly contribute by delivering guest lecture, being visiting faculty, mentor, advisor, counselor and more. Through this network even internship and placements are facilitated.
Pedagogy:
All critical inputs are delivered using interactive methods – case studies, management games, role plays, workshops, videos, networking, seminars and more, in order to offer plethora of experiential learnings. This is further strengthened by eight weeks of Summer Internship, Live Projects and Industry Threshold program in the fourth semester leading to placements.
Are you Eligible?
Passed with minimum of 50% marks in aggregate in any Bachelor's Degree of minimum 3 years duration (in any discipline) from an university recognised by the Association of Indian Universities. Those who are appearing for final year/semester examination can also apply. However, they must produce documentary evidence of having passed the examination, on or before the commencement of the programme failing which their admission will be liable for cancellation. Proficiency in MS Office is a prerequisite.
Candidate applying should have a valid score card of any one of the following entrance exams: MH-CET, CMAT, XAT, CAT, ATMA, GMAT, MAT.
As a special provision this year AICTE has relaxed the PGDM eligibility criteria. Candidates who have applied/appeared/not appeared for MH-CET 2021 are eligible for admissions. Also, the graduates who have not appeared in any Entrance Exam can apply now for admission to PGDM based on the merit in the qualifying UG exams. For detailed notification click here.


Admission Procedure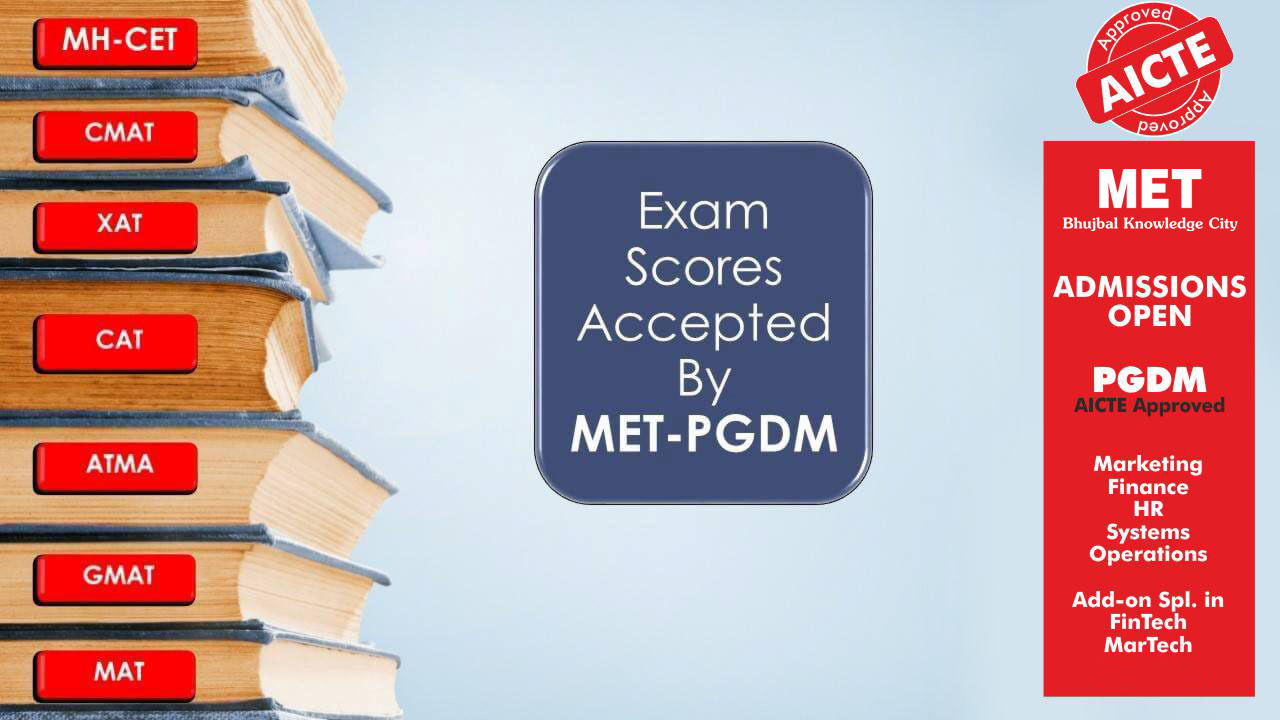 Candidates applying for this programme will be selected on the basis of:
Written Exam Score (MH-CET, CMAT, XAT, CAT, ATMA, GMAT, MAT) + Aptitude Questions and Statement of Purpose – SOP on video (Online Interview only if required). + Academics Performance + Other Parameters
Following are the details:
| | |
| --- | --- |
| Entrance Test (any one) Score (MH-CET, CMAT, XAT, CAT, ATMA, GMAT, MAT) | 100 Marks |
| Aptitude Questions and Statement of Purpose – SOP (Recorded on a single 3 min long Video) # | 80 Marks |
| Academics Performance* | 10 Marks |
| Other Parameters** | 10 Marks |
| Total | 200 Marks |
# Online Personal Interview to be held, only if required.
Instructions to RECORD and UPLOAD your Video
(Containing Answers to 'Aptitude Questions' and 'Statement of Purpose – SOP')
All applicants must record a SOP (Statement of Purpose) Video and upload the same in the process of filling MET PGDM (e-Business) Online Application.
Please record this video with phone held/placed vertically (ensure good lighting).
At the beginning of the video you must introduce yourself and also give your name (It is part of Question-1).
Answer clearly below mentioned 5 SOP questions in English language. While answering say Question-1, Question-2 ... and go on recording your answers only (do not repeat the given questions) .
Answers of all FIVE SOP questions should be recorded in ONE single video (preferably Mp4), duration of the entire video MUST NOT exceed 3 minutes.
Please compress the video before upload to ensure that its size is not exceeding 30 MB.
File name should include the Candidate Name and Application Number (e.g. Sumit Arora-PGD21l234)
Questions to be Answered Clearly during the Video:
A. Aptitude Questions
Please introduce yourself, also clearly mention your name.
Why do you want to do an MBA?
Why do you want to pursue PGDM at MET?
What have you done to fight Covid-19?
B. Statement of Purpose - SOP
What is the major PURPOSE you want to pursue in your Career?
*Academics Performance
| | | |
| --- | --- | --- |
| SSC | More than 75% | 1 |
| HSC | 75% | 1 |
| Degree | More than 60% | 1 |
| Post Graduate | More than 60% | 2 |
| All three of HSC, SSC, Degree | More than 60% | 5 |
**Other Parameters
| | |
| --- | --- |
| Sports (Graduation level) | 2 |
| Awarded extra - curricular activities (Graduation level only) | 2 |
| Academic Diversity (Engineering / Pharma) | 4 |
| Gender Diversity | 2 |
| | |
| --- | --- |
| Aptitude Questions and Statement of Purpose – SOP Video: | To be uploaded, while filling form online |
As required Online Personal Interview process is started, kindly keep checking your Inbox and SMS for updates


Notes:
Online Personal Interviews (only if required) will be scheduled after successful submission of Online Application. This will be intimated by MET PGDM office via email/sms, student do not need to check with MET PGDM office on this.
Marks under any category shall be awarded only against relevant uploaded documents.
Admission will be confirmed only after verifying original documents.
Work Experience will be given preference
Methodology
All critical inputs in core areas of management are delivered using interactive platforms and methods like case studies, outbound training, role play workshops and seminars by industry experts, alumni, factory and rural visits, etc. this is further strengthened by eight weeks of summer internship and industry threshold programme in the fourth semester, wherein students work to prepare a live business model and industry project.
Infrastructure & Academic
We have state of the art infrastructure - the hardware and the software. With highly skilled, experienced and motivated faculty ready to develop MBA students into professionals who can meet the challenges of the globalised e-empowered economy.
Since there is already a developed placement platform connected with the industry, the learnings being imparted to students have been sharpened to meet industry requirements on an ongoing basis.
Faculty
In addition to our inhouse faculty,we have recourse to several senior and experienced managers from diverse industries. We also have many Alumni who have risen to senior positions over time and have specialized in their subjects.
The above contents are subject to changes depending on Market and Regulatory conditions.