Master of Computer Application (MCA)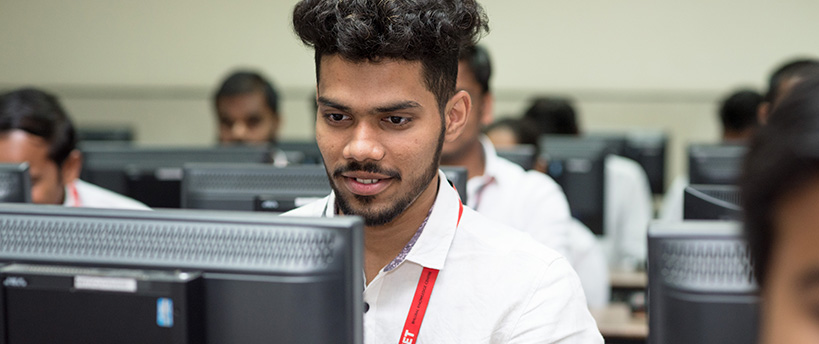 Three-year, full-time PG programme affiliated to Mumbai University &
approved by the Directorate of Technical Education (DTE) &
All India Council for Technical Education (AICTE)
Programme Objective
Master of Computer Application from MET ICS is a prestigious 3 year (6 Semesters) post graduate programme that strikes a balance among the skills required in areas from system development to the enterprise level. The programme provides the students with the right edge in areas of software design and engineering information, architecture and project management.
From 2012 the programme has been fully restructured with credit based grading system (CBGS). A student earns credits as the course proceeds. Further on, from the year 2016 the University has adopted the Choice Based Credit and Grading System. The present system enables a much required shift in focus from teacher-centric to learner-centric education since the workload estimated is based on the investment of time in learning and not in teaching. It also focuses on continuous evaluation which will enhance the quality of education. The syllabus is now more industry-oriented and includes 2 mini projects to be done during summer holidays, thus nurturing their creativity and gaining more credits. The final product is truly a global IT professional, shaped by our experienced faculty through their excellent academic inputs as well as world class facilities at MET.
Are you eligible?
Graduate from a recognized University with Mathematics or Statistics as one of the subjects at 10+2 level or at graduation and minimum of 50% aggregate marks for open category and 45% for reserved category.
Selection Procedure
The students will have to appear for the state-level common entrance test (CET) conducted by Directorate of Technical Education, Mumbai. The applicants will have to submit CET scores.
Final fees for the academic year 2020-2021 is Rs. 1,50,000/- as per Shikshan Shulk Samiti's announcement.

Document Retention is as per the directives received from the governing bodies from time to time.

Reservation and Admission Policy is as per the rules and regulations of Government of Maharashtra / Directorate of Technical Education.
Programme Outline
The MCA programme has the following approach:
Core subjects in Programming, Mathematics and Management fields.
Electives like Entrepreneurship, Digital Forensics, Big Data, IOT, Green computing to keep them in touch with the latest in the computing world.
The final semester internship project in the industry prepares our students for the rigour of corporate world. The students pursue a six month live project in the industry. Thus, when the students step into the corporate world they are fully equipped with the best IT skills.
Unique initiatives and activities like the mentoring system, seminars and workshops , guest lectures, technical magazine 'The Edge' and technical festival 'Tech@MET' are arranged in order to enhance an all-round growth of each individual student.