Part Time Masters Degree (MHRDM/MFM/MMM/MIM)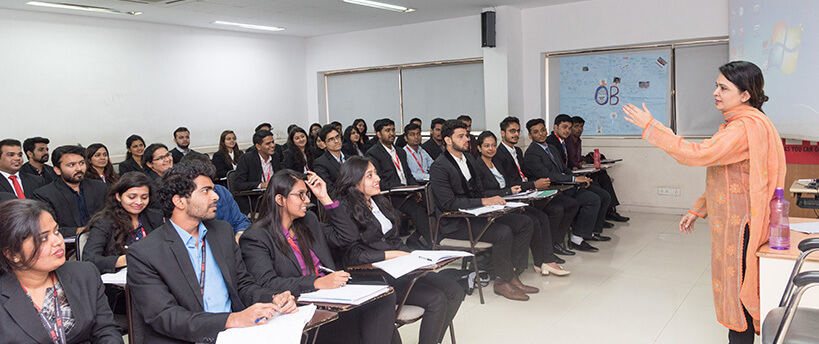 Three-year, part-time post graduate programmes affiliated to Mumbai University.
Programme Objective
The part-time Master's Degree programmes enable executives to pursue advanced studies in their chosen area of specialisation viz. Human Resource Development, Finance, Marketing and Information – with a view to enhancing career prospects.
Are you eligible?
Bachelor's Degree in any discipline from a recognised university with Minimum 2 years work experience at supervisory / executive level, after graduation (The 2 year period is calculated from the date of final examination at the degree level.)
No. of Seats : 60 per programme
How can I apply?
Obtain Application Form and Prospectus, available at MET for Rs. 1000/- in cash or DD payable at Mumbai in favour of 'MET's Institute of Management' or pay online.
Fill the Application Form and submit the same with necessary documents (mentioned in the Prospectus).
Appear for the Selection Procedure on scheduled date.
Admission Procedure
The applicant must submit the prescribed application form along with necessary certificates on or before the due date.
The applicant must appear for the selection programme on the date of Entrance Exam.
The selection will be done on the basis of:

Scholastic record
The level and nature of practical experience and
Performance in the selection programme conducted by the Institute.

The selection programme will consist of a Written Test (WT), Group Discussion (GD), Personal Interview (PI). The WT, GD and PI will be conducted on the same day.
The list of selected candidates will be declared on MET website.

Programme Outline
Masters in Marketing Management (MMM) - The programme covers all the related areas of marketing including public sector marketing. It seeks to develop an integrated top management perspective which is necessary for marketing executives to move into top level general management positions. Candidates seeking admissions to this programme must have practical experience in any of the following related areas: Marketing Planning, Sales Management, Marketing Research, Distribution, Public Relation, Advertising, Export Marketing and Applied Economics.
Masters Degree in Financial Mangement (MFM) - The programme covers all related areas of Finance and Accounting with emphasis on managerial applications. Candidates having experience in Finance or related areas such as Management Audit, Internal Audit, Marketing Analysis and Economic Analysis will find this programme useful.
Masters in Human Resource Development Management (MHRDM) - The objective of this programme is to prepare executives for top-level HR positions in public or private sector organisations. Therefore, the emphasis is on developing a proper role perception of HRD in the Indian context by exposing them to a wide range of relevant areas so that they may gain the confidence necessary to interact with people at all levels and develop the HR skills for translating policies into action effectively. Candidates having executive experience in HRD-related field in private/ public organisation, Government, etc. will find this programme useful.
Masters Degree in Information Management (MIM) - The programme aims to impart students with requisite skills to pursue careers in Software Management, Software Project Management, IT consultancy and System Analysis.It emphasises a system oriented approach integrating the different topics in IT and systems such as Structured Languages, Web based Technologies, Networking, Project management and also management related topics like e-business, ERP, Knowledge Management, IT Strategies and CRM. Candidates with executive experience and adequate domain knowledge would find the programme extremely relevant will help them undertake managerial responsibilities in the IT industry.
Part Time Master Degree Syllabus