Advanced Diploma in Mass Media (ADMM) - Entertainment
The Media and Entertainment sector keeps growing at an unprecedented rate with mobile based entertainment platforms, it is bound to grow even faster and this is the right time to join the industry. At MET IMM, the approach to learning media is based on practical media management, understanding the requirements of organizations in the industry (Television, Films, Radio, Digital, Marketing, Events, PR & Talent Management) for candidates at the entry level. This mass media course is designed to provide graduates with the necessary understanding of skills and knowledge sets required in these fast - changing industries. With this course, PG students of mass media learn to think beyond the classroom learning that they acquired during their graduation in media and entertainment. The objective is to train the students to create sellable content and market it. The objective is NOT to make them technicians, but to help them understand the technology of this sector so that they can apply this in functional sense.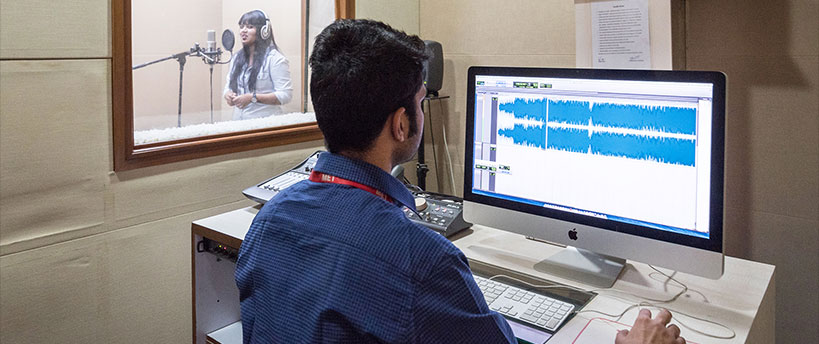 There is perhaps no industry today that depends as much on innovation and new ideas as the Entertainment industry. Nevertheless, it is quite clear that though the Entertainment sector is one of the fastest growing, it is one of the most fragmented ones in India today; development is mostly 'seat-of-the-pants' stuff, and people are thrown in it to either sink or swim. However, the realisation is growing quite fast that the proliferation in this sector, and the insatiable demand of consumers for 'entertainment' has raised the stakes of success and failure significantly, so that anyone or any company that is better equipped and organized to meet the enormous demand for entertainment products and services will have an immediate advantage. As in most sectors, technology plays an important role, but technical ability or sophistication is no guarantee of success; what is becoming more and more critical is the business aspect, meaning having people with the understanding of technology and consumers, combined with vision, to chart new courses for the industry. Making these students immediately productive in the most practical sense is the cornerstone of the structure of this course.
Programme Overview
Advanced Diploma in Mass Media (ADMM) is a professional-level media training programme, including 2 certificates and Internship for immersive practical industry training, conducted over a period of 18 months.
ADMM – Entertainment:
Certificate in Introduction to Mass Media (CIMM)
Advanced Diploma in Mass Media (Module - 1) – Entertainment
Internship
Advanced Diploma in Mass Media (Module - 2) – Entertainment
Program Highlights
Business & Function driven pedagogy
IMC (Media Convergence Approach)
Lectures, Classroom Discussions & Role Pays
Audio Visual Content Creation & Marketing
Live Projects, Portfolios & Showreels
Functional Visits, Assignments, Case studies, Presentations & Evaluation
An insightful induction programme is held prior to the course commencement
Certificate in Introduction to Mass Media (CIMM):

CIMM gives a foundation of mass media as a business. This certificate is based on the convergence approach and therefore relevant across the streams.

Advanced Diploma in Mass Media (Module - 1):

This specialization module allows the students to gain a concrete perspective of the functional aspects of their chosen vertical and understand the business cycles of the media's used to run the domain well. It is aimed at creating resourcefulness, enhancing networking skills and encourages teamwork. This diploma helps media students transcend from theoretical thinking to a practical, industry oriented approach towards entertainment industry.

Industry Orientation (Internships):

The Module - 1 concludes at students taking up a two to three internship where they are able to understand the uncertainties and business pressure learn and the actual tricks of the trade and implement their classroom learnings to real situations.

Advanced Diploma in Mass Media (Module - 2):

This module is targeted towards bringing the students at par with standards set in the industry. The extensive focus is on implementation based learning. The students produce long and short format audio visual content & plan marketing and distribution strategies for the created content.

Career Services Support:

On successful completion of academic and internship evaluations, the Placement Cell assists students getting access to the best of career opportunities.
CIMM gives a foundation of mass media as a business. This certificate is based on the convergence approach and therefore relevant across the streams
Certificate in Introduction to Mass Media

Communication Concepts
Overview to Indian Media Business
Contemporary Marketing & Management
Writing for Media
Business Communication & Presentation Techniques

Practical Sessions

Essentials of Graphic Designing
Camera & Studio Sensitization
Video Editing Skills
Basics of Audio Production

Media Essentials

Basics of Media Research
Consumer Insights & Media Vehicles
Design Thinking Foundations

Advanced Diploma in Mass Media (MODULE - 1) - Entertainment

Integrated Brand Management
Social Media & Influencer Marketing
Public Relations & Talent Management
Event Management
Radio Programming
Media Laws & Ethics

Film Production Techniques

Film Analysis
Script Writing
Direction
Production and Budgeting
Television Commercials

Media Essentials

Media Economics
Customer Relationship Management
Corporate Social Responsibility
Essentials of VFX
Evaluated Internship

Advanced Diploma in Mass Media (MODULE - 2) - Entertainment

Media Planning & Buying
Film Marketing & Distribution
Television Production & Programming
Television Marketing & On Air Promotions
Branded Entertainment
Integrated Marketing Communications

Power Packs / Super Sessions

Fashion, Luxury, Retail & Services Marketing
Entrepreneurship Skills